Last year, I decided to try the new classroom management idea that was all the rage on teachergram: opening up a sticker shop. I wanted to add something new to our classroom management system and I figured this was worth a shot. I wasn't sure if it would be a hit or not but for 10 bucks, I figured, why not!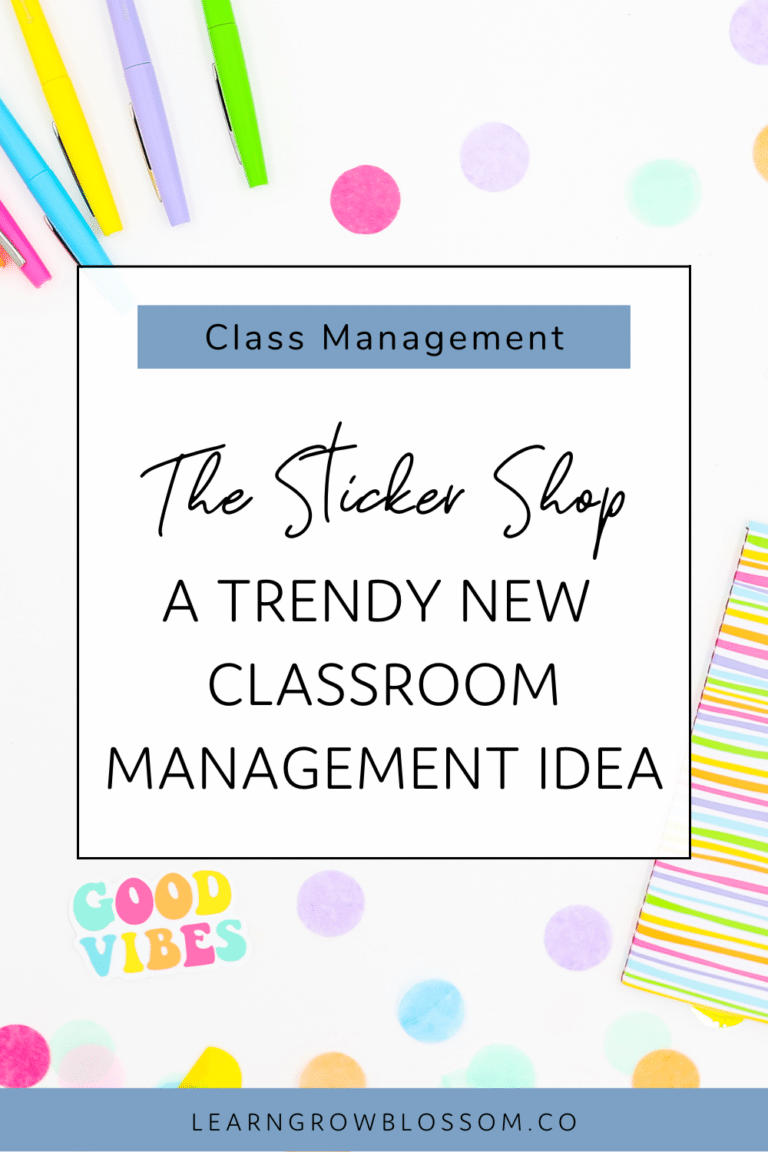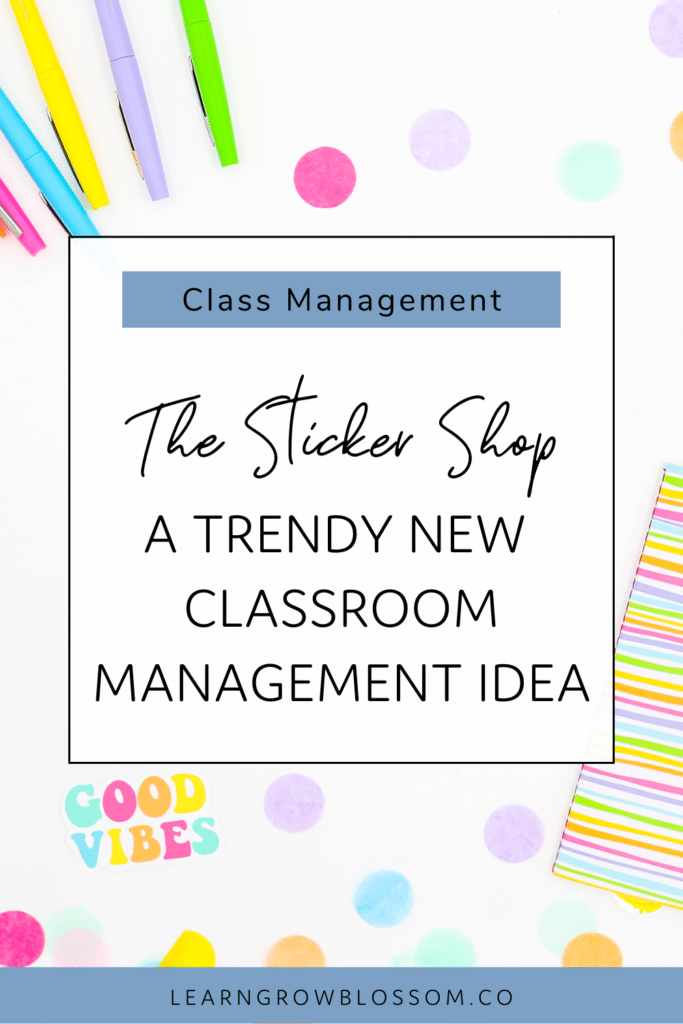 Our Classroom Management System
In my class, I use a house system. Houses earn points as the week goes on. At the end of the week, the house with the most points wins. Each student from that house then gets to choose a reward. They can choose from the student reward coupons or a sticker from the sticker shop.
Hype Them Up
This was a total hit in our class. I couldn't believe how hard "big kids" will work for stickers.
I definitely hyped them up when the sticker shop was open. To create the hype, I had the shop set up when they walked in in the morning and I wrote about it in our morning message. When they had free time, I let them browse through the shop. Many decided which sticker they had their eye on. Having the stickers displayed in a pocket chart was the biggest factor in getting them to buy in.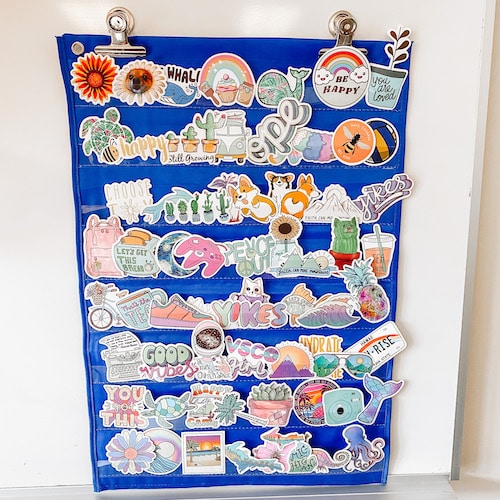 A Quick Story
Here's a little story about how I knew that I hyped up the new stickers enough. One day, our vice principal came into my classroom and asked about the sticker shop. I quickly explained to her how it worked and she started looking through the stickers.
I got excited and offered for her to take one to put on her travel coffee mug. We excitedly started sticker shopping and I was suggesting ones that she should take.
At that point, I glanced up and noticed that many of my students were watching us wondering if she was going to choose the sticker that they loved.
I didn't realize how much they loved the sticker shop until that moment.
Which Stickers
I often get asked which stickers I purchased. I got huge sticker packs from Amazon that range from $9 to $20. With one or two of these packs, you'll be set for the entire year.
Here are a few of the sets that I've purchased (affiliate links) sticker pack 1, sticker pack 2, and sticker pack 3.
I suggest going through these sticker packs before putting them up for students to choose from. I haven't had any issues but a few teachers have mentioned that there were a few stickers that weren't appropriate for young students.
The Talk
No, not that talk.
Lastly, I discussed with my students where these stickers could go. We had a big chat about how they needed to ask their parents before they stuck their sticker to their water bottle, iPad, door, etc.
I proceeded to tell them the story about when I was young and was so proud to show my mom how I decorated my TV with beanie babies stickers… I learned an important life lesson that day.
Will you try this classroom management idea? I'd love to hear how it goes! Tag me on Instagram (@learn.grow.blossom) to show me your sticker shop!
Looking for more classroom management ideas? Read all about behavior tracking and how that changed the game for me in my classroom.