We all know that #teacherlife can be pretty crazy sometimes. I get it & I'm here to help!
Help yourself to some freebies! Grab as many as you'd like.
Go crazy! You'll only be added to my email list once, I promise! ????
Classroom Procedures List & Slides Freebie
Establish strong classroom procedures in the first few weeks of school by using this list and slides to explicitly teach these expectations to your students.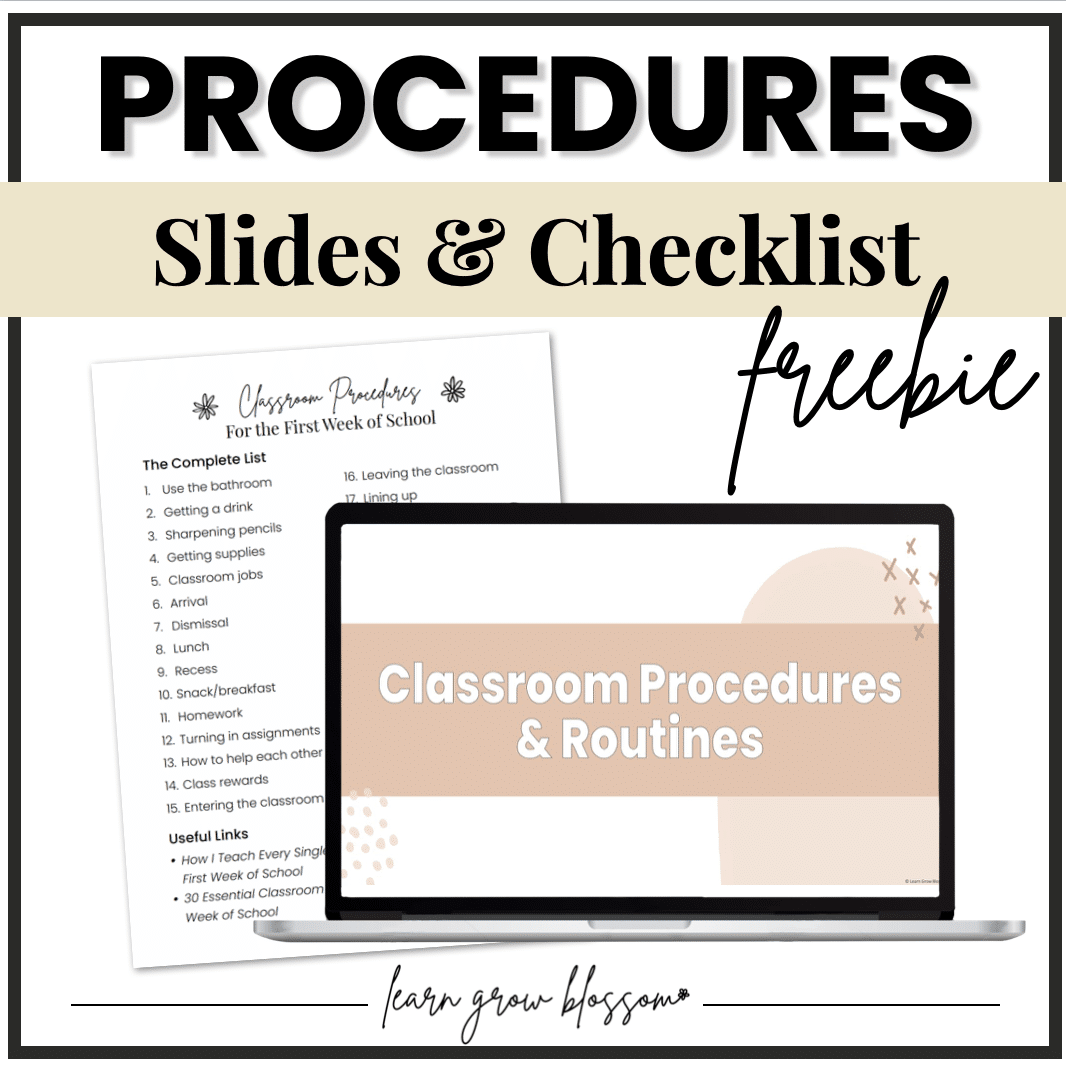 ---
Two Weeks of Socially Distanced Morning Meeting Slides
Download two weeks of morning meeting slides that follow social distancing. That's two weeks of morning meetings planned FOR YOU!
---
Online Learning Must Do, May Do Slides
When I was doing distancing learning in the spring, I organized my weekly assignments by "Must Dos" and "May Dos". I added all major assignments to a Google Slides template. To check out how I used these slides to plan my week, click here.
Download a copy of the Distance Learning Must Do, May Do Google Slides Templates. It'll make your life easier, I swear!
---
Behaviour Tracking Sheets
Using behaviour trackers as my classroom management system has been a game-changer for me.
Let me send you a sample of the monthly behaviour trackers that I use in my classroom.
---
Digital Daily Planner & Notebook for Goodnotes
Interested in trying digital planning? Grab this free Goodnotes daily planner & notebook to give it a try. Fill in your details below!