Why Anecdotal Notes?
Anecdotal notes are the perfect way for teachers to capture those "in the moment" thoughts. They provide clear descriptions of students' skills, knowledge, attitudes, behaviour, performance and classroom incidents. Anecdotal notes are a great reference when writing report cards, meeting with parents, and planning next steps when working with students. I will provide you with examples of anecdotal notes as well as anecdotal note templates.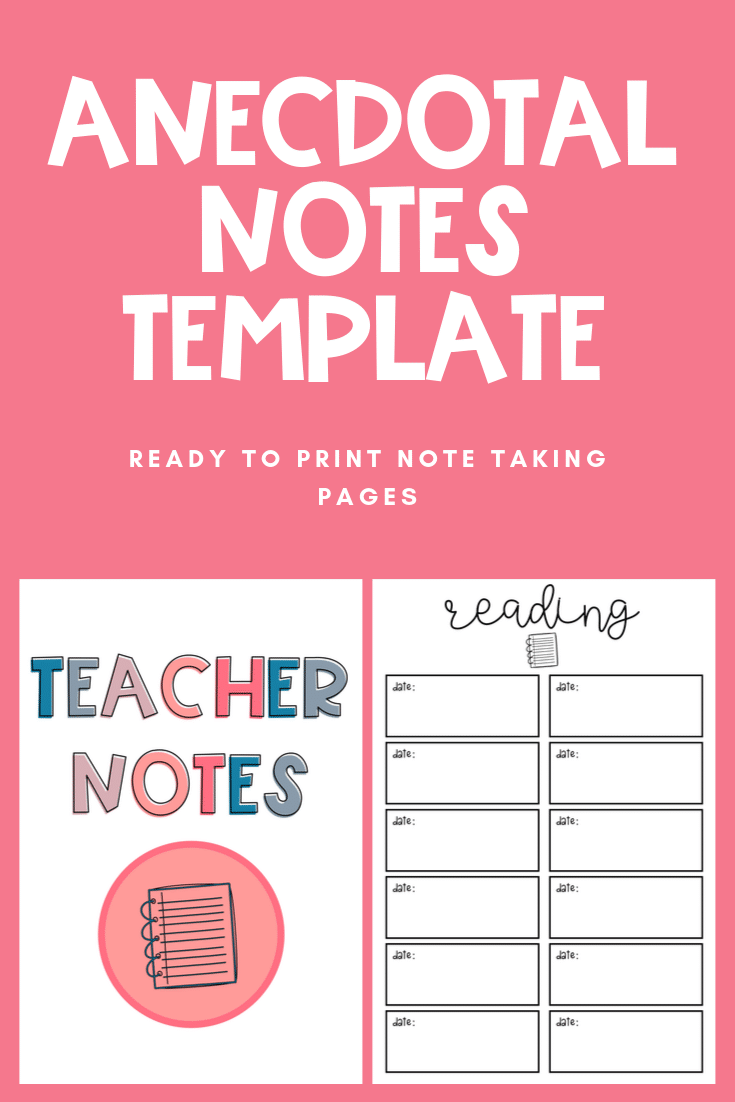 Report Cards
Writing anecdotal notes makes report card writing a breeze! When it comes to writing comments or selecting grades, I refer back to my notes. If I kept on top of recording snapshots of students' progress then I simply have to reread my notes and paraphrase for my report card comments. I don't know about you, but writing comments is my most time consuming task of the entire school year!
At our school, we write paragraph long comments for each child. These comments have two main parts: behaviour and an overview of the four core subjects. I have a page for each of these things in my Teacher Notes binder that I can refer to. Keeping great notes makes report card comment writing much easier!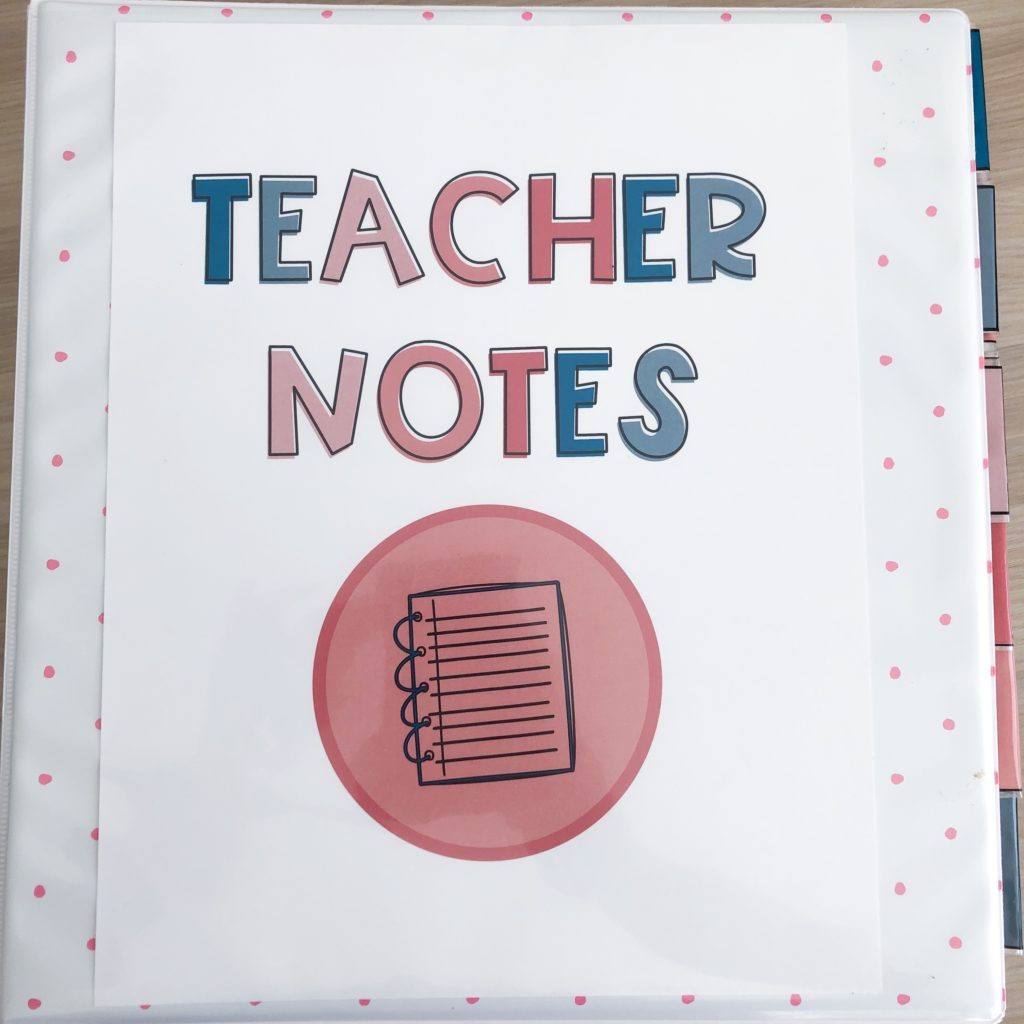 Parent Meetings & Communication
Before I sit down with a parent or call a parent for a meeting, I always review the notese in my binder. This provides me with examples to pull from and helps me to remember the strengths and weaknesses that I wish to discuss.
My notes also help me to be more specific in these meetings. When discussing the reading progress from the picture below, my notes would help me to be precise in my discussion about this child's reading.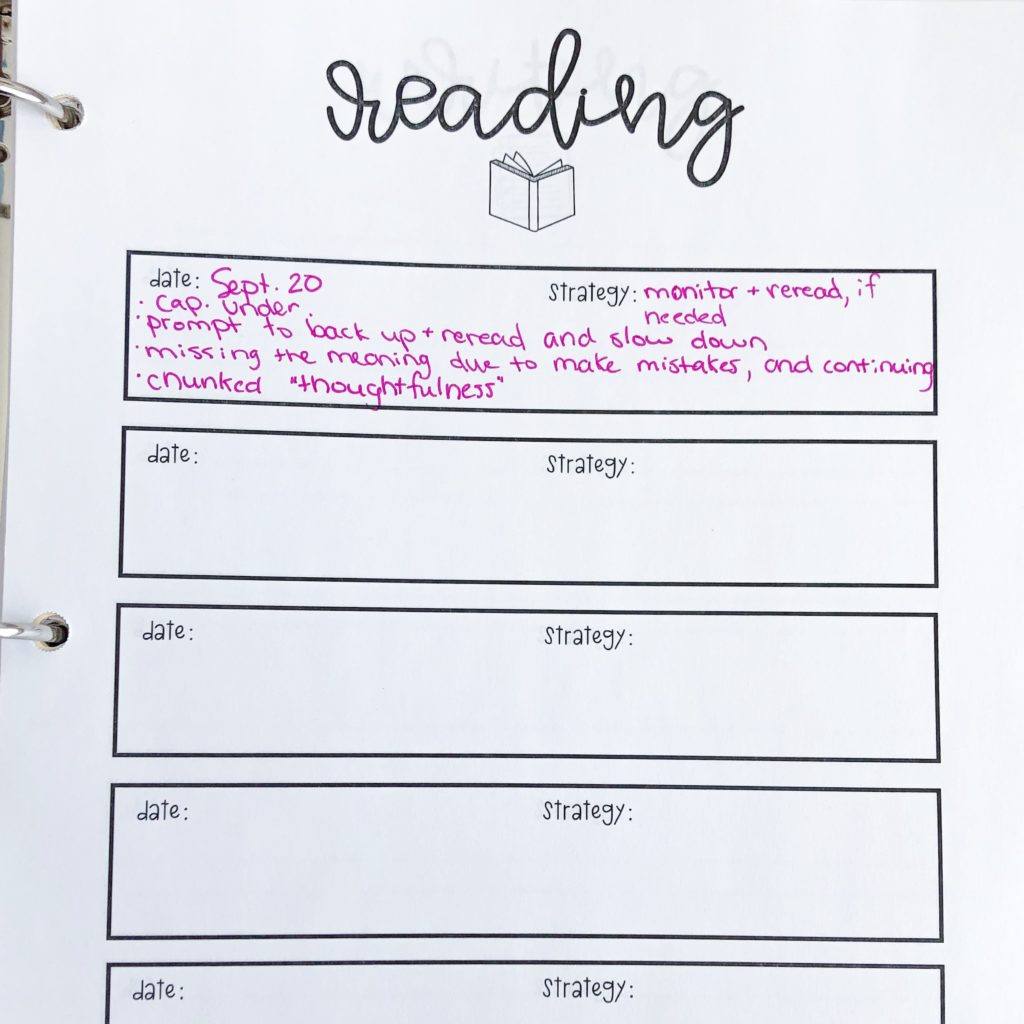 Without these notes, I would probably say that this child tends to read quickly which impacts their comprehension. After reviewing my anecdotal notes, I can add that some of this child's miscues are impacting their comprehension. To work on this, they are working on the strategies "monitor for meaning" and "back up and read". Both of these are CAFE strategies. Learn more about how I use Daily 5 CAFE here.
Helps Plan Next Steps
My anecdotal notes help me when working with students. I always have my binder handy and can reread my recent observations and continue to support that child from that point.
For example, when sitting down to read with a child I also look back on the notes that I wrote during our last conference (example below). In this case, I would be reminded that this student loves reading Amulet books but they are not necessarily a "good fit". I would also be reminded that using the Jolly Phonics sound card was a great resource for him or her. I would be ready to assist with chunking and check in to see if the books in their book box are a good fit.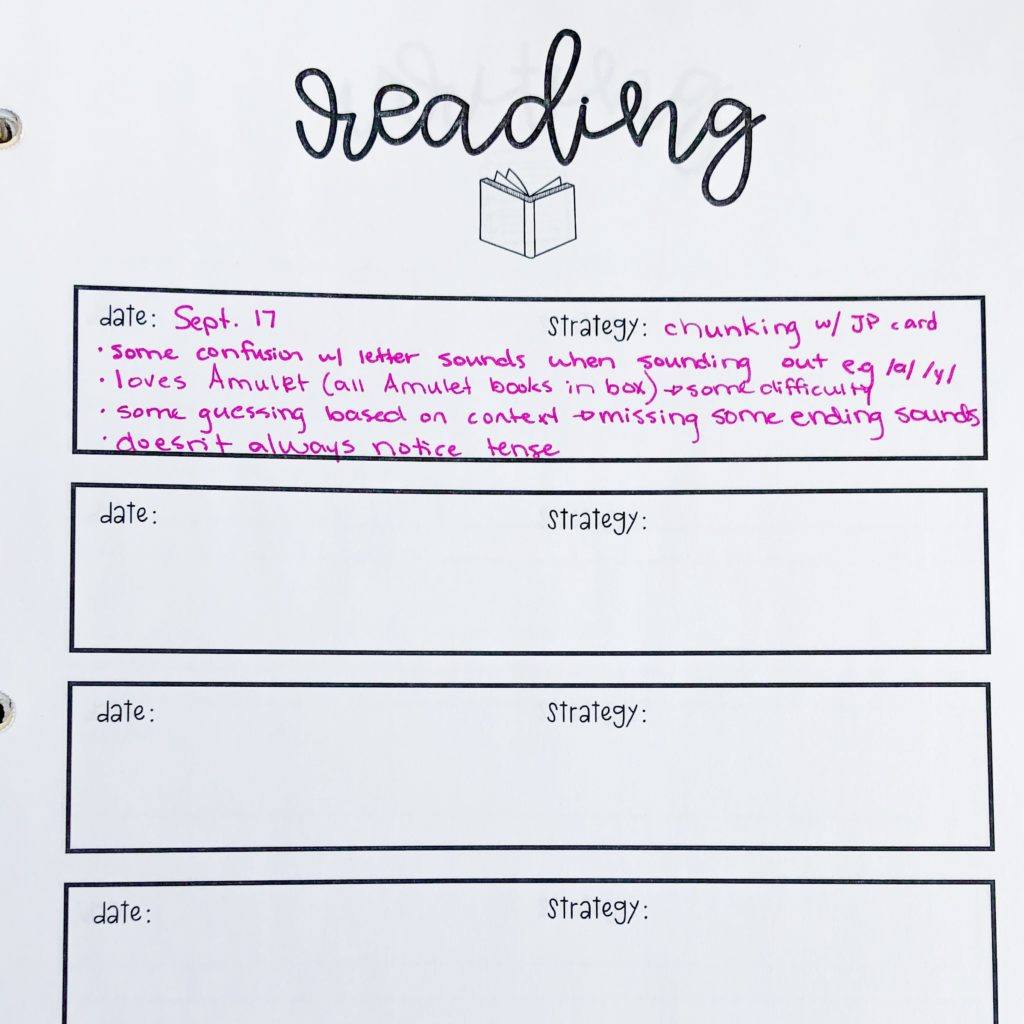 How I Set Up My Anecdotal Notes Binder
To set up my anecdotal notes binder I wrote student names on the tabs and laminated them. I folded the tabs on the line and then hot glued them to the edge of a piece of card stock. Then, I hole punched the card stock and inserted into my binder.
I selected which pages I wanted to use for each student. For some students I included additional pages. For example, if a student has difficulty working with their peers then I included the "working with others" note page. This allows me to closely monitor that skill and keep track of progress throughout the year.
Anecdotal Notes Templates
I've tried to organize anecdotal notes in so many different ways. In the past I've used notebooks with tabs for student names, online google docs, post its, you name it, I've tried it! I've finally found a system that I like!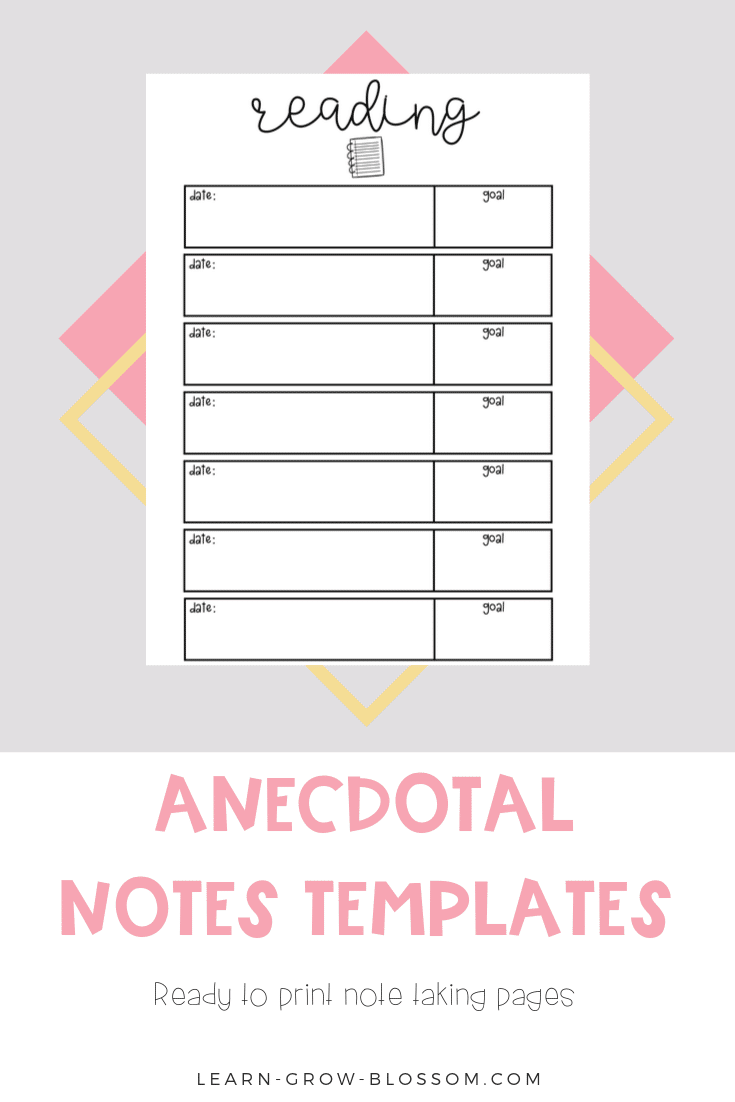 I've created anecdotal notes templates that provide many different choices for various subjects and skills. This resource comes with binder covers as well as tabs for each student. Below is a sneak peak of what's included. Click here to check out this resource.