It's no secret that I am absolutely obsessed with our daily morning meetings. What I didn't know, is that when I tried out this new morning meeting idea, we would love it EVEN MORE. When students started leading our class morning meetings, they became even more engaged!
Depending on your comfort level, there are many ways that you can start this new morning meeting idea. I'll give you some ideas to run with.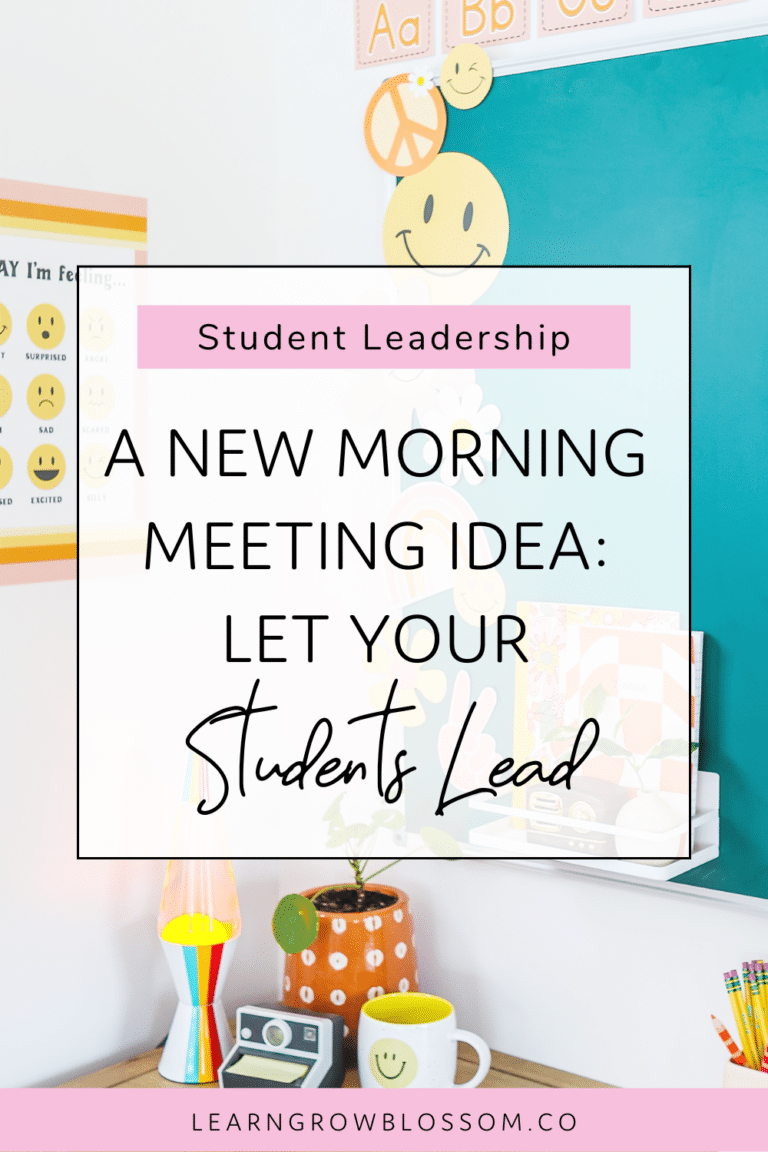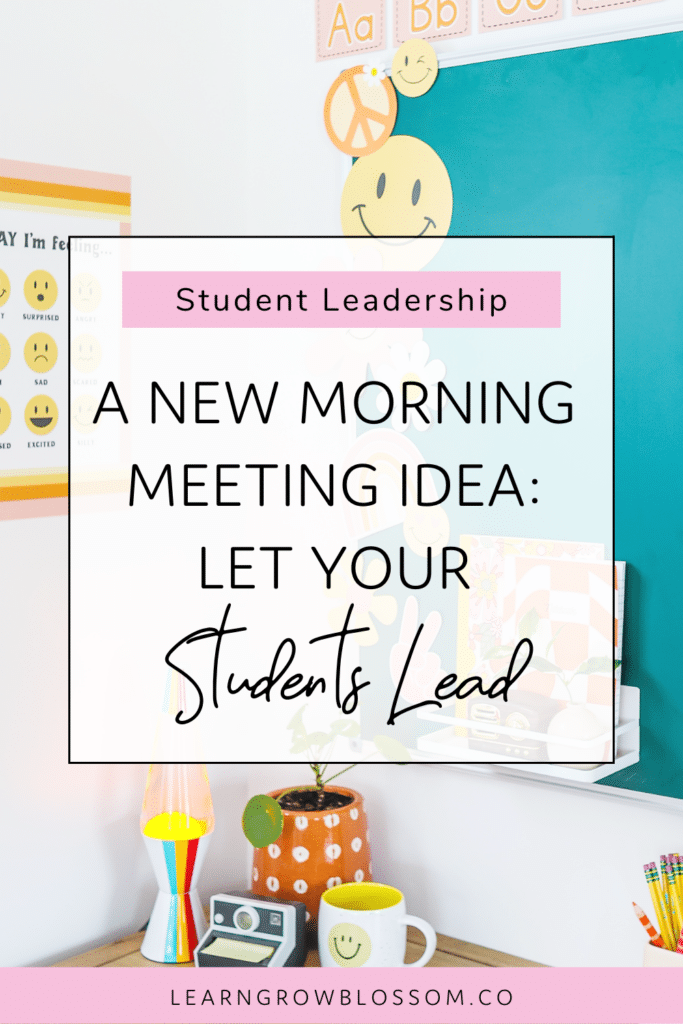 Calendars
Have students sign up to lead a morning meeting by writing their names on a certain date on the calendar. They can lead individually or as partners, it's up to you.

Another option is to have them specify if they would like to lead it on their own or with help from you, their teacher. Co-leading a meeting with or with a partner can encourage more students to step up and give it a try.
I like to give students the option to try leading a meeting but I do not make it mandatory.
Planning Sheet
I provide my students with a meeting planning sheet. On this sheet, they can come up with new ideas for the 4 components of morning meeting (message, greeting, sharing prompt and activity) or they can plan from ones that you've done before in class (or a combination).
Morning Message Templates
Writing morning messages is another way to give students a part in morning meeting. Each student could be responsible for writing a morning message or this can be optional.
If students sign up to led a morning meeting, they can also be in charge of writing the morning message as part of the planning for their meeting.
I suggest giving students a list of things to include in their morning message. Some examples are: info about the day's schedule, activities you will be doing as a class that day, etc.
Editable Slides
You can share editable Morning Meeting Slides with students via email or Google Classroom. Students can prepare slides for the morning meeting that they will lead.
Sharing the slides online through something like Google Classroom also allows students to share with a partner, and/or with you, if they are co-leading a meeting.
Editable Cards
Share editable morning meeting cards on (Google Slides) with students via email or Google Classroom. This is a great way for students to have input and to grow your "bank" of meeting ideas!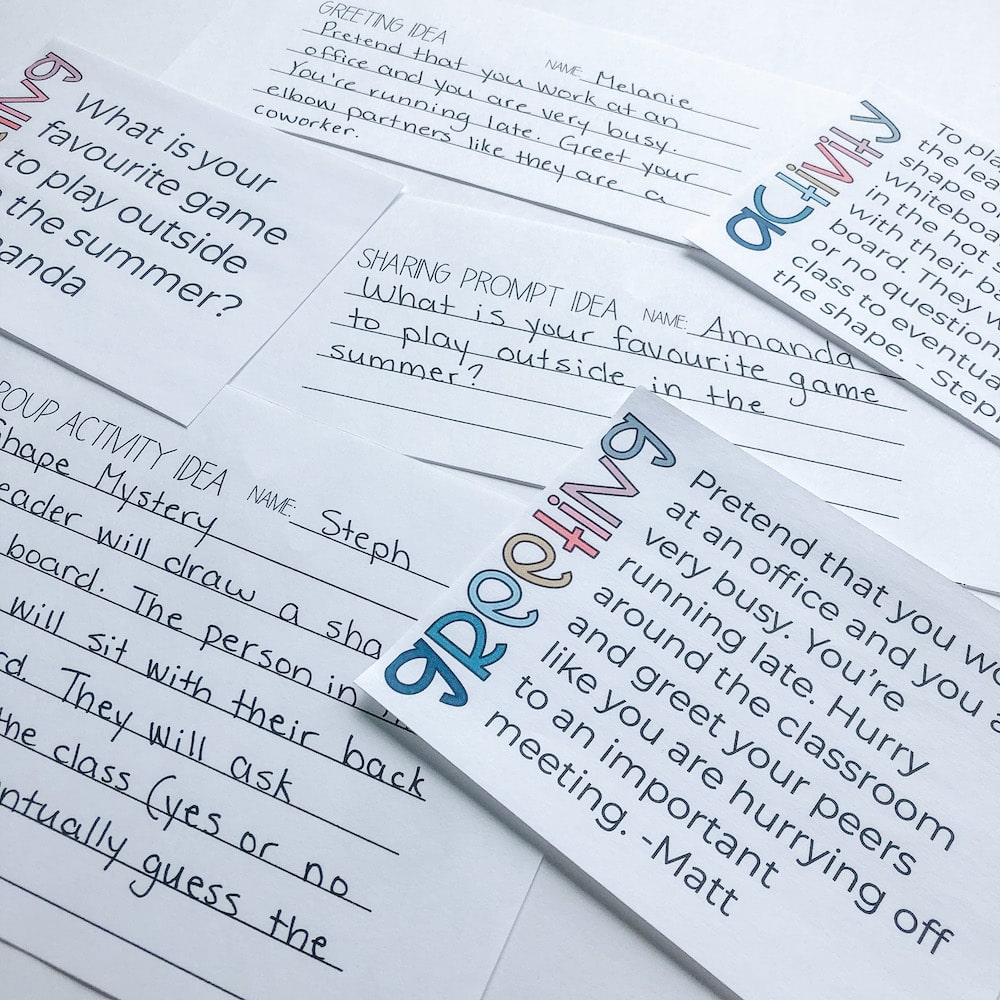 Suggestion Sheets
Meeting suggestion sheets are perfect for having students share their ideas for greetings, sharing, or group activities. They can submit these ideas into a suggestion box or give them directly to you.
This allows students to give suggestions and ideas even if they aren't leading a meeting. It's a great way to gather more voices! Students that aren't comfortable leading a meeting may have ideas to share and this is a good way for them to do it.
Want help to implement this morning meeting idea?
Jumping in to let your students lead morning meetings can be intimidating. I've created a Student-Led Morning Meetings resource with all the moving parts you need to kick this off right!